Welcome to Amador Valley Chiropractic Group
Please take a few minutes to browse our site, and if you have any questions, don't hesitate to contact us.
Affiliated Health Stores
Order from Nordic Naturals, Designs for Health, Pure Encapsulations, and Metagenics through Fullscript here.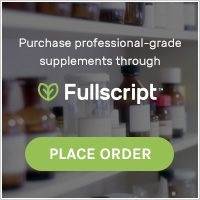 Practice Information:
Our practice specializes in treating a variety of conditions, from chronic low back and neck pain to rehabilitation following an accident or injury. We can also provide information about improving your diet, creating a healthier workplace, and increasing the overall quality of your health.
We offer holistic care. We treat the whole person, not just the disease. Our doctors take the time to counsel you about the prevention of disease and methods for living a healthy lifestyle.
New Patient Forms:
For new patient forms, please click on the link below.
If you were in a car accident, please click on the links under Personal Injury, print them and fill them out to bring with you when you come in for your appointment.